Since 1995, Lincoln Miller has practiced in Bainbridge Island and Poulsbo serving clients with their estate planning, real estate and business planning matters.
Lincoln Miller's practice focuses primarily on individuals, families and their estate planning, real estate and business interests.
Estate Planning and Probate/Trust Administration
Lincoln provides complete will and estate planning services, assisting clients with estates of all sizes and providing representation in probate, trust and estate settlement following death and disability.
Lincoln represents community associations and assists clients with residential and commercial purchase and sale transactions and leasing arrangements, including review and resolution of easement, boundary and other title issues.
Lincoln advises clients with small and medium-sized businesses, from formation through operation to eventual sale, merger or transfer to younger generation owners or unrelated third-parties.
"I have never had more confidence or the pleasure of working with someone as knowledgeable, gentle, with an exceptional attention to detail as Lincoln. He and his legal assistant are consummate professionals with excellent communication and follow through. You couldn't ask for a more trustworthy man to be on your team when dealing with some of the most important decisions and aspects of your life and personal affairs. I highly recommend Lincoln for all of your estate and real estate planning."
"Over the last 30 years, Lincoln has helped me with real estate transactions, business matters and estate planning. He is able to break down the specifics and present them in a way that is both creative and insightful. He often offers suggestions that bring clarity to the matter leaving me with a confidence that I have been heard and solutions have been achieved. Lincoln truly has my best interests in mind when working with me."
"Three years ago I purchased a home and entered into an easement negotiation with a neighbor whose counsel was Lincoln Miller. I remember being impressed by his thoroughness and professionalism as he communicated the needs of his client. Later when we needed a qualified real estate attorney, I called his office and he has been our go-to attorney since then for all our real estate matters. He has even recommended other attorneys when he felt they were more qualified to serve a particular need. It is this kind of integrity and client-first mentality that sets him apart and brings us back."
"For many years now, Lincoln has helped us with many property purchases, property line disputes and resolutions, legal letters and advice, forming new companies and LLCs, debt collection, estate planning and he has proven to be the most honest person my wife and I know and trust."
"What made Lincoln stand out from other professionals in his field was his non-cookie cutter approach in putting together an estate plan that was ideally personalized just for me. I felt that he presented several options that were applicable to my situation and that I had the ability to choose the best option that would best apply to my situation."
"A year ago, my father was diagnosed with stage 4 lung cancer. One of the side effects of his treatment was the inability to connect the brain to verbal communications. As my dad's health rapidly declined, I reached out to make sure the legal side of things were taken care of. Lincoln even offered a home visit to make things easier. Even though dad could not easily communicate, Lincoln was patient. I was so thankful for his understanding, flexibility, and kindness to both myself and my father. Not only did we value his graciousness, but we also valued the thorough and quick responsiveness. I couldn't ask for anything more from a lawyer in such an emotional and intense situation."
"We have been extremely happy with Lincoln's work ethic professionally as well as personally. His ability to focus immediately on what should happen in certain circumstances and to facilitate that happening took the stress out of dealing with what I needed to do after my husband died. I am so grateful for his empathy and expertise at that time."
"I was concerned that the law firm I had hired was complicating what began as a fairly straightforward estate. I ultimately hired Lincoln who was very thorough and came up with a sensible plan to resolve the issues and present the court with a clear plan to settle and close it. He kept me informed of the progress of the work being done. I also appreciated that Lincoln gave clear guidance as to what he needed from me, and gave me the opportunity to do as much of the non-legal work as possible (accounting, getting financial and expense reports, etc)."
"We needed help in setting up a new S-Corporation. All of our questions and concerns were quickly resolved during our initial planning sessions with Lincoln. We quickly established a trust-based relationship and benefited from the high level of professional guidance afforded by them as other legal issues arose. Additionally, we broadened his representation to include our personal estate planning. Lincoln is very organized and listens well. His written responses always capture our discussion and any concerns that were expressed. We have learned from him during our association and look forward to ongoing interactions in the years to come."
Estate Planning
You may have heard that the federal appropriations bill enacted into law by Congress and the President in the final weeks of 2019 includes changes
Read More »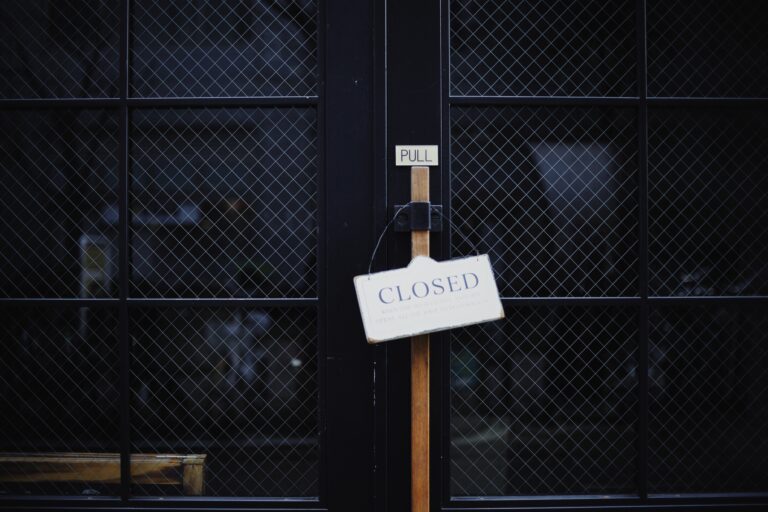 Social Justice
We move forward; we move back. On the edge of the Central District, a historically black neighborhood that has been gentrified[1] by people like my
Read More »
Social Justice
Reconsidering Qualified Immunity It was 1993 during my first year of law school when I was assigned to write a note on Pletan v. Gaines[1]
Read More »